| | |
| --- | --- |
| Posted on January 25, 2016 at 9:45 AM | |
A small purse or necklace pocket is a simple project to make with the Spool Knitting kit.  I keep one of these with a diplay at events, and usually end up giving to a small child who become fasinated with it.  But, no problem, they are quick to make and use very little yarn.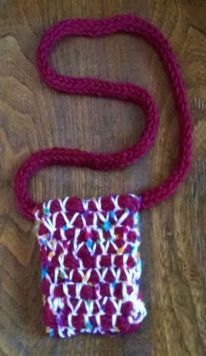 I started by using 3 of the pegs and wrapping for a round cord.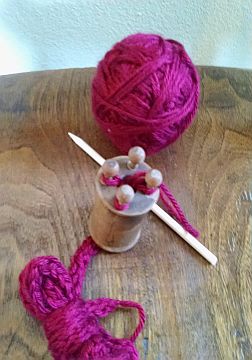 The construction begins by deciding how wide to make the purse.  Fold the cord over and lay the top cord over the bottom.  It is secured by sewing through the center of both cords from the bottom through to the top. When moving to the new row, fold over and stitch the last row and new row together matching the placement of the stitch below. 

This is the side you are stitching on.  When going in the opposite direction there will be a slant to the stitches.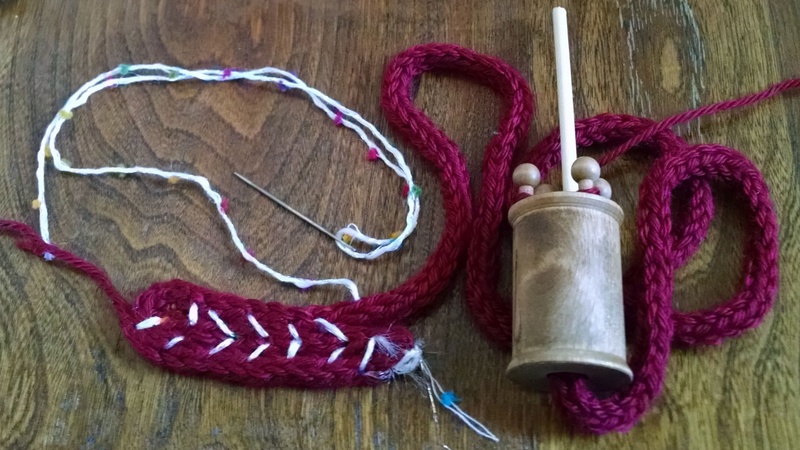 Below is what the other side will look like.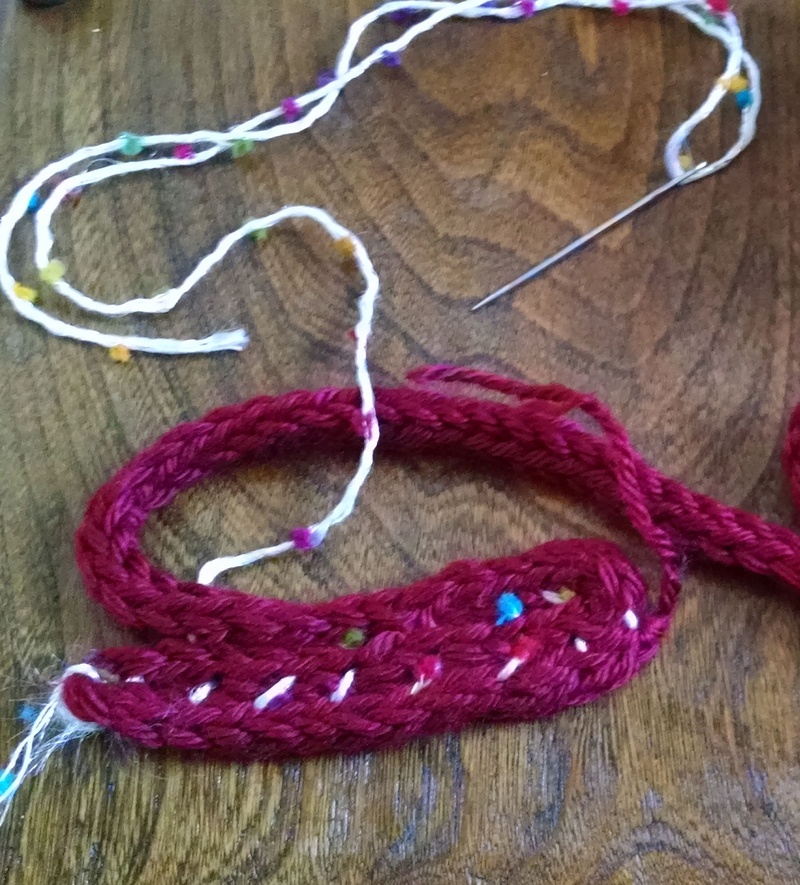 Continue until the square is as high as you would like when folded in half.  To finish, sew sides together.  Use the rest of the cord at the end of a row to make a strap as long as you would like.   Cut the cord off the spool and close the end, sew strap to the other side.  Any shape can be make by how you sew the cord together.
Below is a link to our catalog page to order from our primitive kits collection:
 http://www.oldetymeartsandcrafts.com/mountainkits.htm

Categories: None